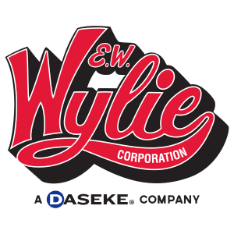 CDL-A Experienced Flatbed Truck Driver - $5,000 Sign-On Bonus
E.W.
CDL-A flatbed truck driver jobs offer earnings up to $120K annually!
$5,000 SIGN-ON BONUS FOR DRIVERS WITH 1 YEAR OF EXPERIENCE!
CDL-A flatbed truck drivers are the heart of E.W. Wylie's business. That's why E.W. Wylie provides one of the best pay packages and the newest fleet in the industry. Top Drivers Earn $120k a year. Take a look at our OTR flatbed truck driver openings to learn more. We invite you to come to Wylie and experience being treated as an equal – finally!
CDL-A flatbed truck driver jobs at E.W. Wylie offer:
Earn up to $120,000 annually!
$5,000 sign-on bonus for drivers with at least 1 year experience

$2,500 sign-on bonus for drivers with at least 6 months of experience
Average 2,500 - 3,000 miles per week
Peterbilt 579 Ultracabs, fully loaded -- double bunk, diesel powered APUs, inverters and fridges in all trucks
Sign on/stay on bonus
Pet/Rider policy available
100% paid medical premium available
Guaranteed pay for the first 3 weeks
$1,000 orientation pay
Earn up to an additional 4 CPM monthly safety bonus
Out an average of 14 days
Advancement opportunities with specialized trailers and freight
CDL-A Truck Driver Requirements:
6 months of recent OTR driving experience within last 3 years
No flatbed experience required
---
About Us
---
Company Information
E.W.
BEAVERTON OREGON